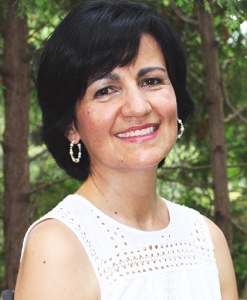 Using EFT to Strengthen our Partnership with Spirit
Let's remember who we are, where is Spirit, what role Spirit can play in our life.
Let's become aware of how much Spirit presence we are permitting, and how much more Spirit presence are we truly willing to welcome in our life.
Let's reflect, during our EFT practice, while we focus on our physical, mental and emotional problem aspects, are we failing to tap into the magnificent contribution that Spirit has and wants to offer in our healing work? Let's try one way of including Spirit!
Bio
Pilar is a former Systems Engineer who, in her ongoing pursuit of purposeful living, many years ago changed her life path to become a Rehabilitation Counsellor.
With an Honours Bachelor of Science degree in Psychology and Rehabilitation, for over 20 years Pilar has been helping people with disabilities to become pro-active and competent participants in overcoming the challenges they face to live the life they desire.
Always eager to learn effective tools to empower herself and her clients to live a healthier and more fulfilling life, Pilar discovered the powerful healing techniques of energy psychology.  In 2016 Pilar became an Accredited Certified Emotional Freedom Techniques Practitioner through EFT International.
At heart, Pilar's approach is to guide her clients into remembering their own magnificence, inner strength, qualities and wisdom; supplemented with effective self-help tools and strategies that are easy to implement; to transform helplessness and hopelessness into empowered optimal well-being.