Beliefs, Biology and The Bottom Line: The Neuroscience of Success
There are 2 fundamental challenges most small business owners have:
1) Understanding the business basics; marketing, forecasting, knowing your numbers and learning how to sell your products or services.
2)  Having the confidence to be consistently rooted in high vibrational energy
It is easy to learn 'HOW' to run a business. The much bigger challenge is doing the necessary work around the beliefs that hold business owners stuck. Being emotionally stuck in limiting beliefs doesn't allow them to show up powerfully in their business or practice. Understanding the neuroscience and how the brain responds to change in beliefs at the neural level is essential in business success.
Julie Flippin Interview on EFT Gathering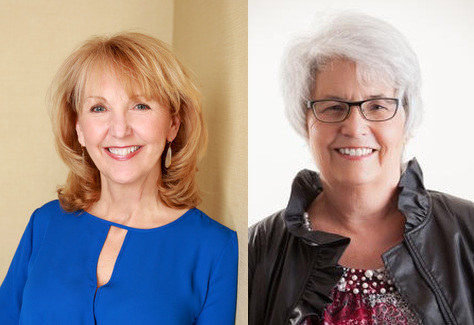 Biography
Julie Flippin is a business consultant, trained as a psychotherapist, dynamic international speaker, author of 'Pitiful or Powerful – You Choose" and co-author of F.A.I.T.H – Finding Answers in the Heart.
As a business consultant Julie works with courageous, passionate small business owners who are committed to being more profitable.  For over thirty years Julie worked as a controller, sales manager and HR specialist.  It wasn't until she opened her own Accounting/Bookkeeping business that she started to understand what it took to be in business "for yourself".
To understand more about human behaviour, she went back to school to get certified as a psychotherapist and then created a thriving counselling practice.  Through her expertise, she helped her clients move through fear, worry, and procrastination and become the best they could be.
Ten years later she turned her career to business consulting and founded Small Business Savvy with a focus on profitability.  Julie takes the fear out of marketing, sales and creates strong workable strategies for business owners to achieve their goals.  It is her privilege to teach and encourage her clients on their journeys while holding them accountable to create their ultimate result – SUCCESS!
What inspired Julie to do her own deep personal work is the 9 years she spent as a child in an extremely traumatic home. As a result Julie lived with hopelessness, anxiety, depression and eventually addiction in order to cope with the emotional pain she experienced.  Working from the inside out has not only shifted her from hopelessness to a profound sense of gratitude but she has discovered joy in her life that shows up in health, wealth, relationships and work.  She is in awe of the human spirit.